ArgusFX Journal
Journal status:

live


ArgusFX

joined in

|

not yet
Investor protection
Fund protection
Cyprus Investor Compensation Fund (ICF)
х
Belgium, Canada, Cuba, Iran, Japan, North Korea, Sudan, Syria, US
LPs quality
Tier-2 PoPs, Other
LPs names
IS Prime, Interactive Brokers
Commission
15 $/lotRT
0 $/lotRT
Volume
Unlimited
Unlimited
Deposit methods
Bank Wire, Credit Card, Debit Card, Skrill, Neteller, Yandex.Money, Klarna
Base currency
USD, EUR, PLN, GBP
Inactivity fee
after 12 months
Is ArgusFX safe?
Investor protection: Cyprus Investor Compensation Fund (ICF)
Regulation: CySEC Cyprus
Registration: CySEC Cyprus
Publicly traded: no
Segregated account: yes
Guaranteed Stop Loss: no
Negative Balance Protection: yes
Is ArgusFX trusted?
Information transparency: high

★★★★★

Customer service: prompt, helpful

★★★★★

ArgusFX website: highly detailed, updated

★★★★★

ArgusFX popularity (by visitor count): low visits

★★
How ArgusFX works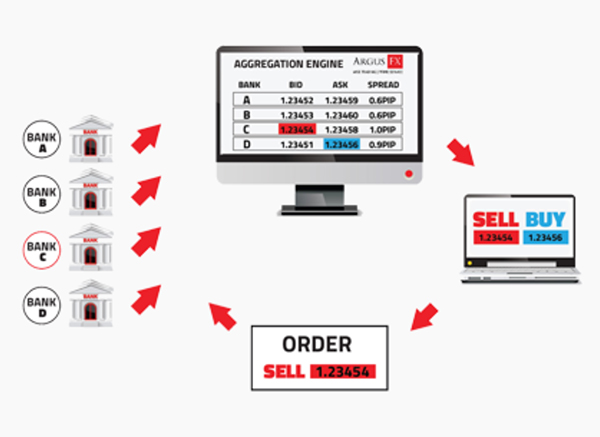 *If our clients wish to see where their orders were settled, we can provide an audit trail showing which of our liquidity providers executed the orders.
https://www.argusfx.com/en/trading/accounts
6.Client Instructions and Orders

6.1 The Client understands and acknowledges that all orders executed between the Client and the Company are orders executed outside a Regulated Market or MTF.

6.2 The Client understands and acknowledges that the Company will enter into transactions with the client as principal (counterparty) and not as an agent; even though the Company may transmit the Client's order to the liquidity provider(s) for execution, due to risk parameters (i.e. clients with high volume, big equity, etc.), the Company will still be the contractually counterparty to the Client.

6.4 The Client's orders are executed at the Bid and Ask prices that are offered by the Company, derived by its Liquidity Provider(s).

18.Client Complaint –Investor Compensation Fund

18.1 The Company is a member of the Investor Compensation Fund (ICF) for Clients of Cypriot Investment Firms (CIFs) and other Investment Firms (IFs) which are not credit institutions. The maximum amount of compensation is €20,000 per Client.
https://www.argusfx.com/files/Legal/ArgusFX_Trading_Terms_and_Conditions.pdf
Price The Company will provide its own tradable prices that are derived from its liquidity provider and it will ensure that the calculation of the bid / ask spread is made and compared to a range of underlying price providers and data sources.

Size of order
All orders are placed in lot sizes. A lot is a unit that measures the transaction amount and it is different per each financial instrument. If the client wishes to execute a large size order, in some cases the price may become less favorable considering the liquidity in the market. The Company reserves the right not to accept a client order in case the size of the order is large and cannot be filled by the Company.
https://www.argusfx.com/files/Legal/Best_Execution_Policy.pdf
Trade Audit Trail is the complete FX solution for our clients at minimum cost and maximum efficiency. Our STP service inevitably couldn't be more transparent with this ultimate trading tool.
Trade Audit Trail is a step-by-step record for tracing your trading data to the liquidity provider. As a partner, you can use this method to reconstruct your trades as to the validity or accuracy of a transaction.
https://www.argusfx.com/en/trading/trade-audit-trail